Why Us?
Easiest Themes Installation
All the ecommerce templates come with readme file that contains all necessary documentation for modifications and installation instructions. Some templates are powered with "one-click" installation feature, that allows you to get the template settings the same as on our templates demo site.

Supported By Real People
Contact us without any hesitate in case you have some questions, specific requests, complains or specific Zen Cart design services or custom webdesign. Our talented specialists will do all the best to provide you with answer during a shortest period of time with detailed information.

Bug Free Life Time Guarantee
We are trying to provide our themes and services in a clearest way without any issues and errors. But sometime small bugs can live inside the code and if you find them, just let us know. We will fix them and provide you with updated product in a shortest time absolutely free.
Themes Features

Stunning Templates Design
Our designers do their best to provide you with professional eye-catching ecommerce themes. You will be able to increase potential clients of your website through the effective Zen Cart design web design in general. Our main aim is to deliver the best ecommerce templates and make the installation process as easy as it can be.

Regular Updates
We keep all our ecommerce templates updated to the latest version of the software they are made for. All the updates of the themes are available absolutely free during specified period of time which you are able to choose. All the themes are constantly updated with features and verified by our team.

No Core Affection Approach
For templates from our collection we modified only CSS style files during its creation, so all default template files of ecommerce software are stayed untouched. It allows you to avoid complicated works after updates of the shopping cart software. No core files are changed, all default features are available for templates.
65 000+
Downloads


Free and premium templates
Some of our free templates are placed on official ecommerce website markets with statistic of item downloading.
What Our Clients Say About Us
"First, I have to say WOW! Great mobile templates! It installed fast so fast and easy and my two first concerns were immediately addressed in your FAQ, so it was up and running in minutes. I've tried a couple..."
Read full testimonial
"We have been using Zen Cart for several years now, we have used a lot of 'so called' Zen Cart experts, but never in all that time have we come across a company as professional and as diligent as 12Leaves..."
Read full testimonial
"I purchased the mobishop theme and it is fantastic. It is just what I need for my site. Also the customer support is top-notch and helped me with this stupid issue I got myself into. Awesome products with..."
Read full testimonial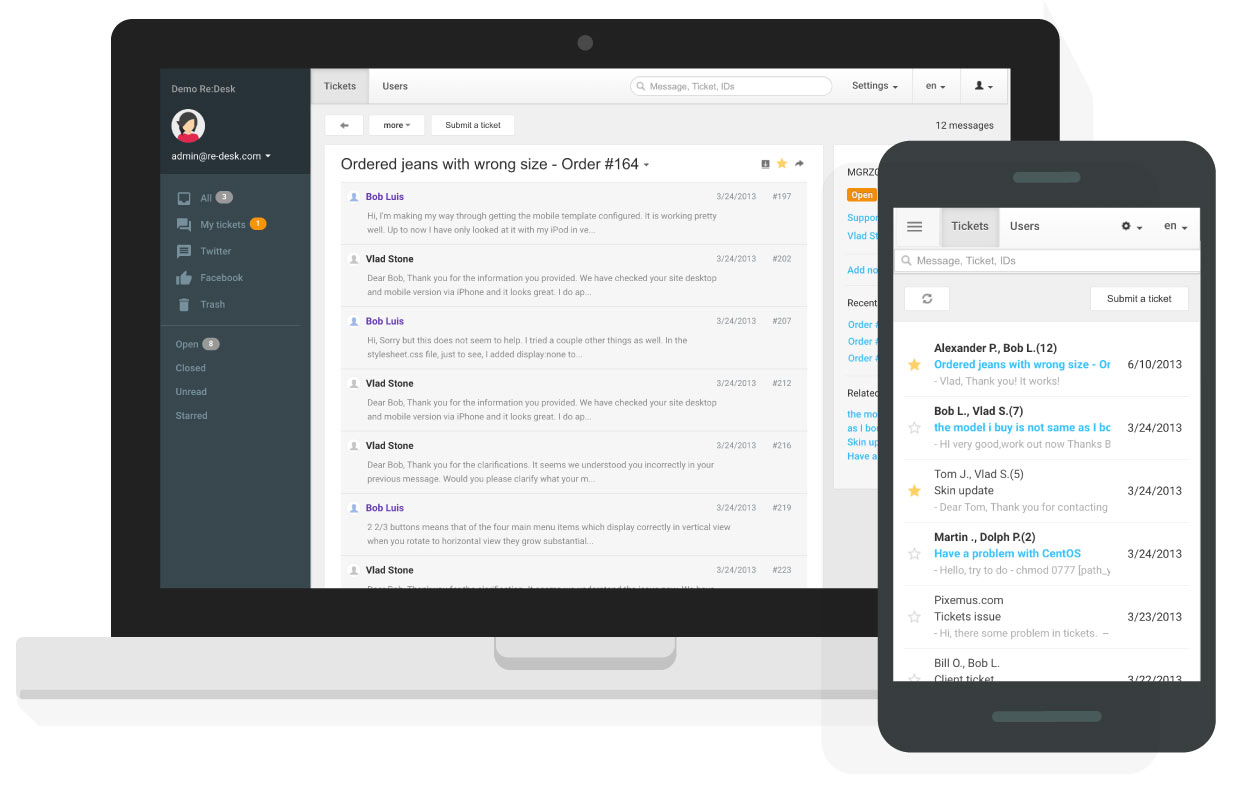 New Project
Customer Help Desk Software
- Ecommerce ready, multivendor features, multi-site features and much more.
- Made to reduce support workload.
- Start supporting your customers today.
See Details